SOCO is a thriving platform and community focused on supporting creators, indie workers and entrepreneurs just like you.  SOCO creates inspiring spaces where you can work and work together; incredible events and activities to help you connect with your "tribe"; and a range of learning opportunities to hone your skills and grow your craft.
Real Community
Community is at the center of everything we do. Hundreds of members sharing, collaborating and growing together Spend some time with us and you'll see that it's the thing that makes all the other things work. Real Connections. Real Community.
Inspiring Workspaces
Iconic, inspiring workspaces chock full of amenities like 24/7 access, super reliable high speed internet, meeting and collaboration rooms, bottomless locally roasted coffee and beer on tap. We create workspaces as awesome as our members.
Powerful Events
Where your social life meets your professional life. SOCO supports more than 100 events a year focused on helping you create meaningful connections. Events and experiences that help you love your work and your life.
Learning Opportunities
From meetups and workshops to peer groups and online learning sessions, we offer a range of learning opportunities, all geared to helping you hone your skills, grow your craft and thrive. Never stop learning with SOCO.

"It's extremely valuable to be able to collaborate, work together and bounce ideas off of other people. As a solo entrepreneur, I have more value to offer the world than in any other job.  It's an awesome community."
Moultrie Ball, CoFounder, RumbleLab
"Being in a progressive space full of interesting people doing cool things. Feeling like a true progressive-city millennial power badass."
Chloe Rodgers, Director of Partnerships, 6AM City
"This community of creatives and entrepreneurs creates a refreshing environment for productive work. Plus, it's just cool to collaborate on a project with your neighbor!"
Allyn Alston, Graphic Designer, Your Vision Graphics and Design
"Moving to SOCO was probably the best decision we've made.  We've experienced rapid growth and have benefited greatly from the community, resources and collaboration SOCO provides."
Colin Griffin, Founder and CEO of Krumware.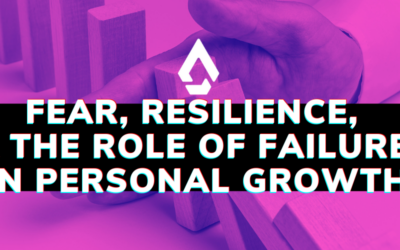 Buckle up as we expose a fundamental truth: failure is not the end, but a critical step of personal and professional...
read more