SOCO Forums
Helping Entrepreneurs THRIVE
Peer mentoring and coaching designed to help passionate, hard working entrepreneurs like you make a life and not just a living.
Supporting YOUR Entrepreneurial Journey
Does This Sound Like You?
You're building a business as a solo or owner/operator with limited time, resources and support.
You have big ambitions but the fires need a puttin' out.  Making time for the things that matter is a struggle.
You know where you're going but the map is a mess.  You have vision, but want to make progress faster.
It feels like your "army of one" is running out of steam some days. You struggle with burnout and managing all the things.
You have more questions than answers and it would sure be nice to flip that script and start growing your skills and knowledge.
It doesn't have to be this way and we can help you get there.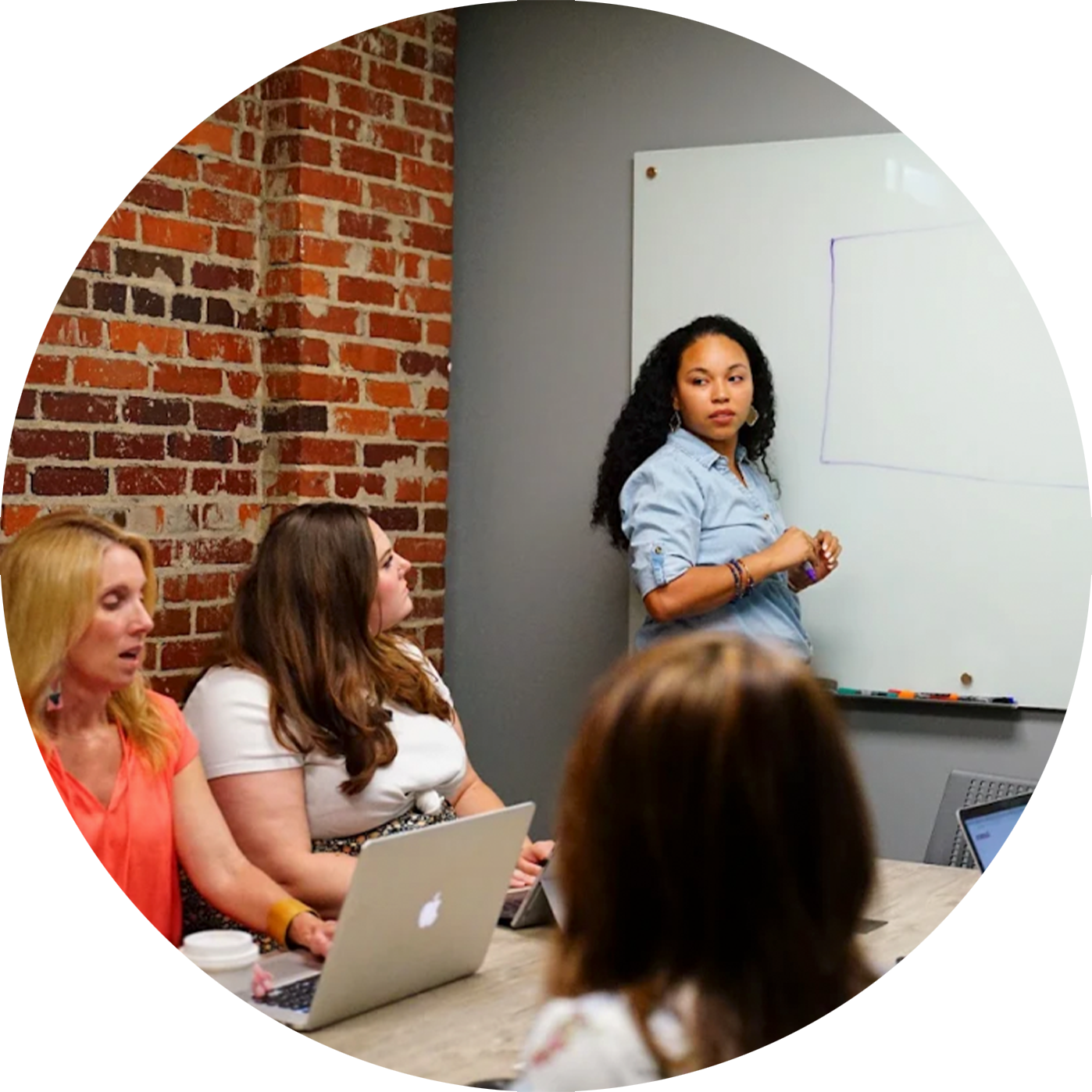 Build Something Better
Building a company is one of the hardest things you'll ever do.  Don't do it alone.  Forums was specifically designed for solopreneurs, micro-business owners and the self-employed. We help you gain the tools, knowledge and confidence you need to thrive. Forums will help you
Get clarity around your purpose and goals
Tame the chaos that surrounds your "one-person" band
Focus on decisions and actions that drive growth and results
Increase your knowledge, skills and capabilities
(Re)design your business to support the life you want
What You Get
Forums is a proven path to building something magical. We provide the connections, knowledge and encouragement you need to unlock your potential and build a better business. Designed by entrepreneurs, for entrepreneurs. So, what do you get?
Placement in a dedicated, small cohort of like-minded entrepreneurs that are on the same journey as you, so you'll never have to go it alone again.
Access to a dedicated, private Slack community so you can tap into your peers, coaches and a continuous feedback mechanism wherever you are. Never stop learning.
Powerful monthly facilitated group mentoring sessions in a private setting to gain insights, solve problems and keep you organized and focused.
Experienced coaches with rich insights for group (included) and individualized (fees apply) mentoring or counseling. Expand your team and deepen your bench.
Access to the SOCO member community, a 200+ strong work cooperative rich with resources, relationships and opportunities for collaboration.
Workspace on demand. Participants get access to SOCO's workspaces, meeting rooms and other amenities so you always have a place to get the work done.
Testimonials
We Get It. Taking Big Steps Is Hard
So, here's a little liquid courage. See what our community members have to say.
The best three hours of my month.
Ley Linder
Founder and CEO of Crescent Behavioral Health
You absolutely need to do this program because of the community and bonds you'll create with other like minded business owners.
Forums offers a safe space where you can be an entrepreneurial mess and work through it all.
Forums is a place where I've received encouragement, unique perspectives and also hard truths when it was necessary. It has been instrumental to the growth of my business and me as the founder.
If you run your own business, you owe it to yourself to join this program: It creates, once a month, freedom to look up from the "work" of your business and help start acting like a business owner — not simply someone who works in their own business, all with the like-minded company of some of the smartest and most creative people you'll ever meet.

About Us
Forums was designed by SOCO, a thriving platform and community focused on supporting indie workers, creators and entrepreneurs JUST LIKE YOU.  We've spent nearly a decade working with hundreds of entrepreneurs to help them build a life and not just a living.  It's our passion, our "zone of genius" and what gets us out of bed in the morning.  
We also create inspiring spaces where you can work and work together; incredible events and activities to help you connect with your "tribe"; and a range of learning opportunities to hone your skills and grow your craft. 
I'm Ready!
Apply today if you're ready to take your business (and your life) to the next level.