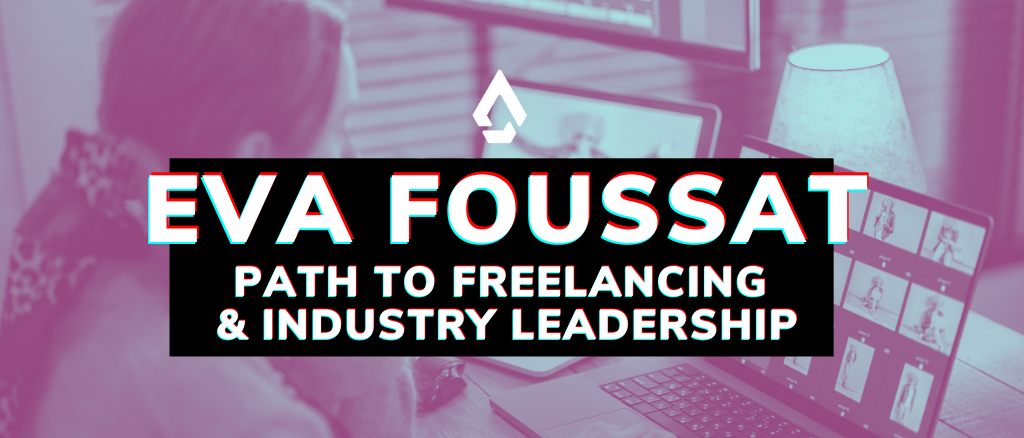 Listen in as we talk with the versatile and creative freelancer, Eva Foussat, who shares her fascinating journey from being a poetry-writing teenager to becoming a sought-after freelance designer. She tells us all about how she started her freelance career after a successful run as an in-house designer. She also gives us a peek into how she managed to stay afloat during the 2020 pandemic despite not qualifying for small business loans, a testament to her resilience and adaptability.
In the second part of our discussion, Eva, who also serves as the president of AAF of the Midlands, speaks candidly about her efforts in promoting diversity and inclusion within creative professions. She highlights her mission to incorporate a diverse range of people and subjects in their programs. She gives us an insight into the challenges and joys of balancing work and family responsibilities while running a business. Sharing from her personal experiences, she discusses the significance of setting boundaries, managing schedules, and staying disciplined. She also talks about navigating through busy seasons and the pros and cons of taking on retainer work.
ABOUT: Eva Foussat
https://www.evafoussat.com/
https://www.instagram.com/eva_lasvegas/
Eva is an award-winning creative director who has been working in the Columbia, SC area for more than 20 years. From brand launches to copy editing, healthcare to roller derby, on the web and etched (literally) in stone, she has worked on it all!
Listen where you normally get your podcasts:
Or Listen Below:
Chapter Summaries:
(0:00:10) – Transitioning to Freelancing
(0:06:53) – Navigating Freelancing and Parenthood in 2020
(0:16:38) – Diversity and Inclusion in Creative Professions
(0:26:17) – Partnerships and Diversity in Advertising
(0:37:52) – Balancing Work and Family Responsibilities
(0:44:59) – Insights on Freelancing and Non-Profit Work