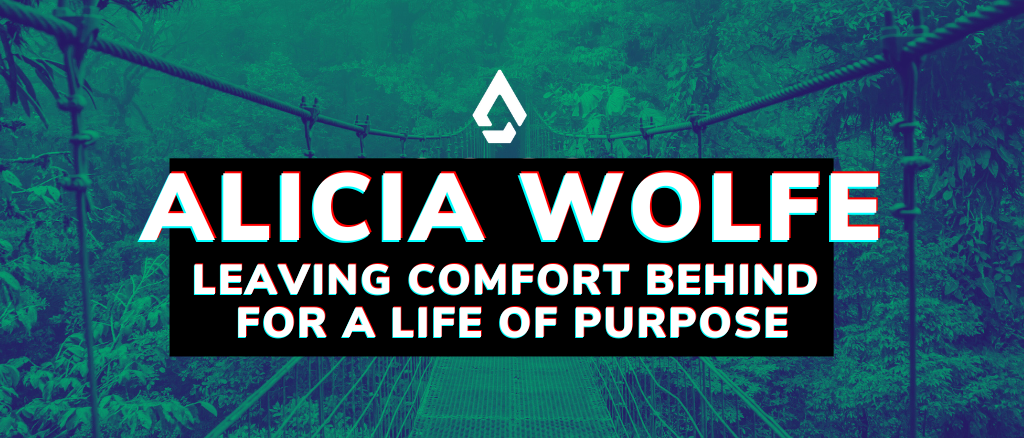 Ever felt a pull to take a leap into the unknown? Alicia certainly did. Trading her corporate career for becoming a life coach and digital nomad, Alicia's journey is truly inspiring. She was the first employee of the outdoor gear company Arc'teryx, but after attending a transformational leadership summit, her life took a completely new direction. Alicia shares her journey from being a 9-5 employee to a life coach who now guides others to embrace change and fulfill their potential.
Alicia's path is far from traditional, but it was her mentor's advice to 'never waste a crisis' that sparked a significant change in her life. She and her partner chose to live a more meaningful life, a life beyond just financial gains. Alicia's optimism and coaching skills played a crucial role in helping her partner switch from an unfulfilling job to a more satisfying career. Listen in as Alicia discusses her experiences, her decision to live abroad and the unique insights she has gained throughout her journey.
Alicia's travel stories from the US, Belize, Costa Rica, and now to Panama are more about people and relationships than destinations. In our discussion, Alicia talks about her decision to move to Panama with her family, the challenges they are facing, and the life lessons they are learning. She shares how embracing a new culture and environment shaped them. As they prepare to move to Panama in two weeks, Alicia reveals her plans to build a co-working space in the Panama jungle and shares her dream of living a more meaningful life with intentional work-life integration. Her inspiring journey of transformation provides us with a fresh perspective on embracing change and finding meaning in our lives.
ABOUT: Alicia Wolfe
Integrate Well – Life and Leadership Coaching – https://www.integratewell.co/
Alicia Wolfe is the founder of Integrate Well where she helps high-achieving women live + lead with more purpose, authenticity and fulfillment.  She's a mother. A wife. A leader. An ex-corporate exec. An Expat. And a life + leadership coach.  She helps millennial women release comparison, perfectionism and imposter syndrome so they can start living up to their full potential TODAY.
Listen where you normally get your podcasts:
Or Listen Below:
Chapter Summaries:
(0:00:01) – Life Coaching and Pursuing Non-Traditional Paths
Alicia is a digital nomad, life coach, and building a wellness-centered cooperative workspace in Panama, inspired by her corporate experience and a leadership summit.
(0:13:23) – Embracing Change and Pursuing Possibilities
Alicia and her partner explored living abroad, finding purpose, and providing meaningful lives.
(0:26:57) – Reflections on Travel and Personal Growth
Alicia shares how to recondition minds, value imagination, and dream, while discussing her travels to the US, Belize, Costa Rica, and Panama.
(0:36:42) – Choosing Panama
Alicia and her family have embraced a new culture, adapting to the world and gaining perspective while missing out on team sports.
(0:47:48) – Moving to Panama
Alicia is building a co-working space in Panama, living a meaningful life with intentional work-life integration, and leasing a two-bedroom rental house overlooking the Pacific.