Fiona Martin, the triathlete, marketer, environmentalist, and farmer is this episode's focus. She shares her entrepreneurial journey into the digital marketing world and her zeal for sustainable farming, get prepared to be engulfed with inspiration from each word. Her Scottish-American upbringing and the influence of her family, not only add a unique flavor to her story but become the cornerstone of her life decisions.
We couldn't help but delve into the captivating concept of a worker's own cooperative, a business model that allows people to pool their resources for growth. As we unravel the critiques of capitalism, we discover how cooperatives have often come to the rescue. Fiona throws light on how to create cooperatives that can outlive their creators and serve as exit strategies for business owners. Be ready to have your thoughts stimulated by the insightful discussions surrounding the incorporation, benefits, and challenges of this model.
Fiona's life as a competitive triathlete is nothing short of awe-inspiring. The motivation, the intense regimen, and the effect on her personal life- Fiona spills it all. She embodies the power of prioritizing goals and balancing life. These conversations about goal commitment, trade-offs, and the mental strength required for ambitious pursuits like long-distance events will make you rethink your own life choices. Fiona's perspective on creating and breaking habits and making sustainable changes in life is an eye-opener. Get ready for an enriching ride into Fiona Martin's world!
Listen where you normally get your podcasts:
Or Listen Below:
Chapter Summaries:
(0:00:10) – Fiona Martin
Fiona Martin's story of becoming a digital marketer, growing up in Scotland and the US, competing in triathlons and micro farming, and her experience in email marketing for Scotland's tourism board is discussed.
(0:10:42) – Cooperative Models in Capitalist Economies
Cooperatives, critiques of capitalism, and why they're not popular are discussed.
(0:19:27) – Creating a Workers' Own Cooperative
We discuss incorporating a worker's cooperative, capital accounts, health insurance, pro-bono work, and exit strategies.
(0:33:50) – Prioritizing Goals and Balancing Life
Fiona's journey as a competitive triathlete is explored, focusing on motivation, training, team dynamics, intensity, and family life.
(0:40:45) – Trade-Offs and Commitment in Pursuing Goals
Fiona is a passionate, logical triathlete who needs strong commitment to succeed in long-distance events.
(0:44:59) – The Importance of Sustainable Change
Fiona's journey as a competitive triathlete is discussed, exploring lasting habits, breaking bad habits, and the benefits of having a coach.
Fiona Martin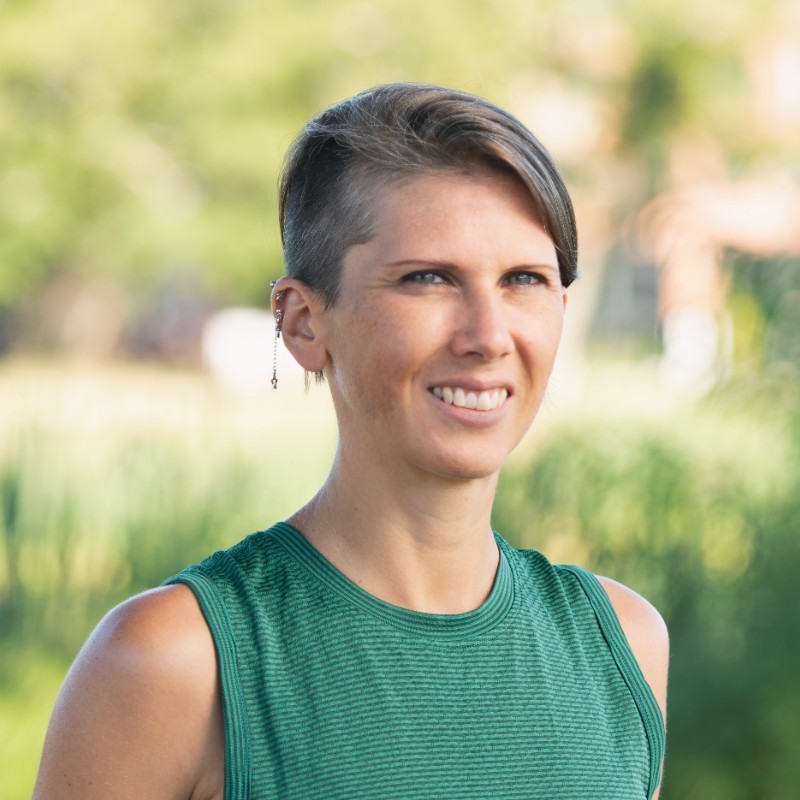 Fiona is a competitive age group triathlete (DOB: 9/10/1982) who resides close to Columbia in Lugoff, SC. She is driven to "always to her best", which translates into her drive to compete at the highest level in triathlon, her decision to convert to a whole foods, plant-based diet (vegan), doing her part for the environment by growing her own food and reducing her consumer waste, promoting a healthy lifestyle, and praising and promoting strong women near and far. Outside of triathlon, Fiona runs her own digital marketing consulting firm, FGM Internet Marketing, and hosts the podcast The Eco-Interviews. Fiona's time on the podium puts her front and center at many events in South Carolina, Georgia, and further afield, and she'd love the opportunity to use and promote brands that align with these values. Fiona and husband Lance also travel abroad to compete, visiting Havana, Cuba in 2017 for the Gran Fondo Tour de Cuba; Edinburgh, Scotland in 2015 for the Edinburgh Half Marathon; and Lausanne, Switzerland in Aug/Sep 2019 to represent Team USA in the ITU Age Group World Championships.