Since we're halfway through 2022, we wanted our community to take a moment and see if they need to refocus. When life happens, we often lose focus on our work. So we sought input from our members on why they lose focus and how they address it.
We asked why members of SOCO find themselves losing focus.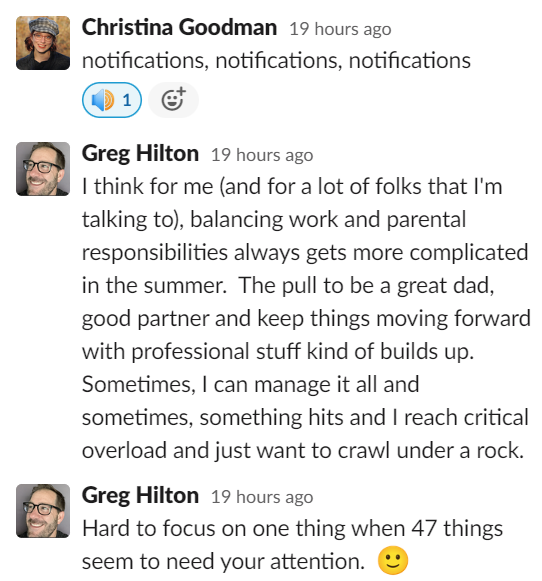 Then we asked what members do to regain focus.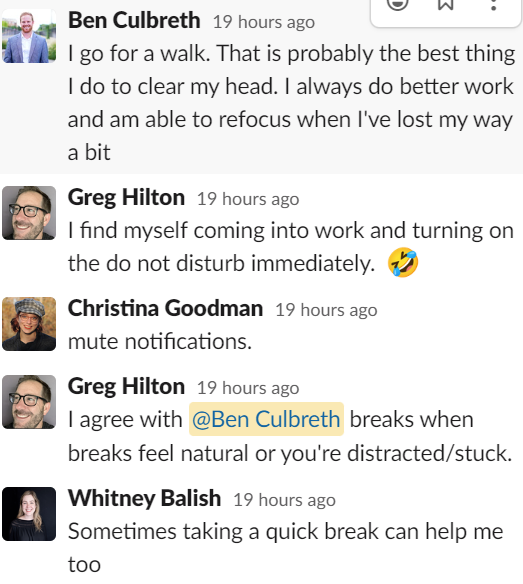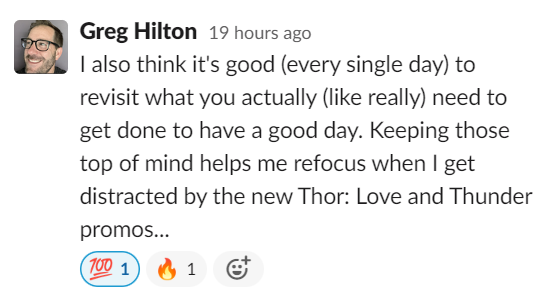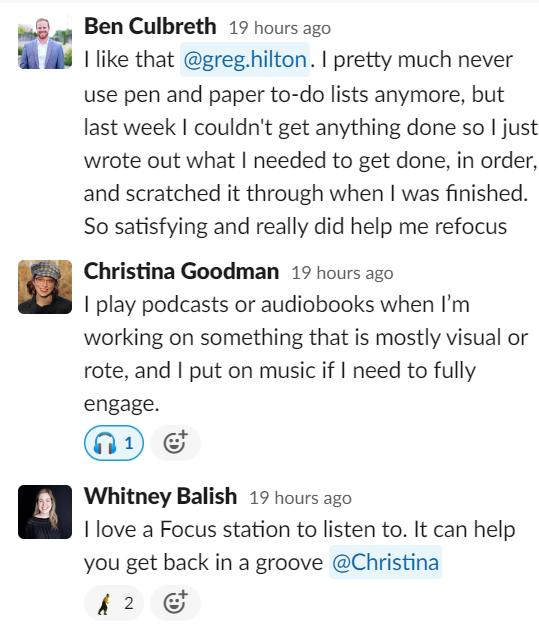 It's easy to find "busy work" to feel like we're focusing. But we wanted to understand how members get focused on valuable tasks.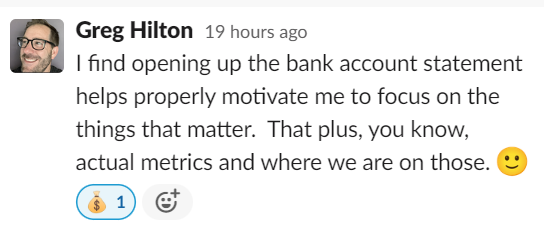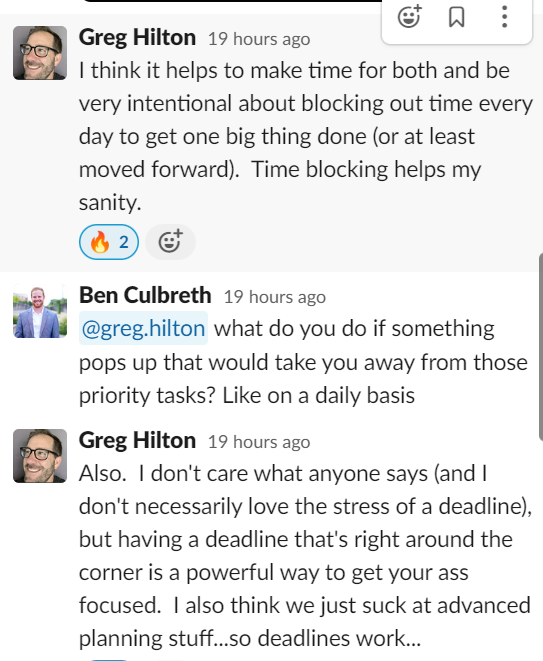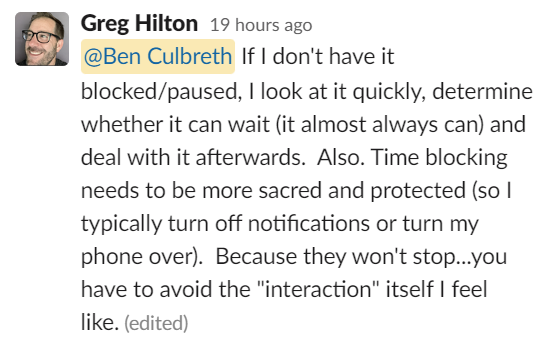 Finding focus can be overwhelming if you've been away for an extended time (vacation or personal leave). So we asked our members for their tips.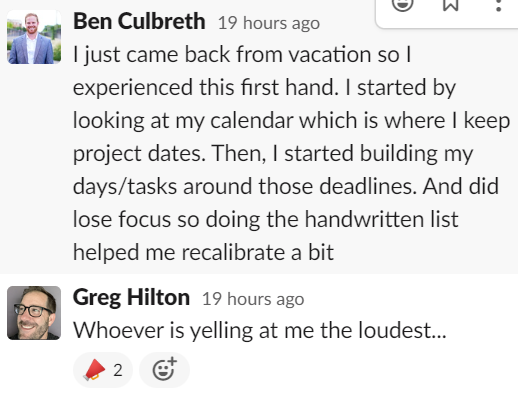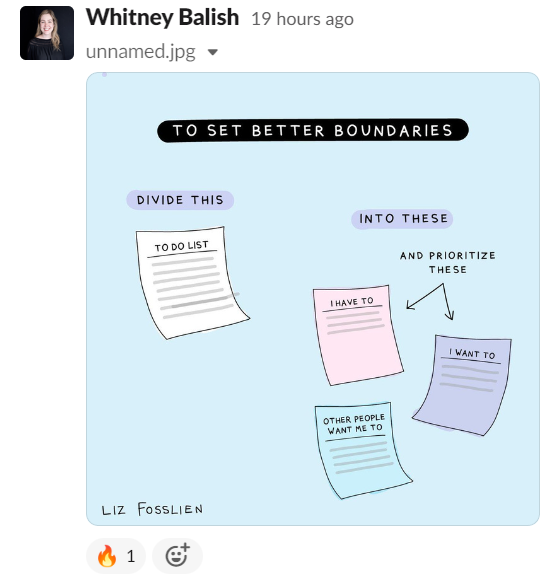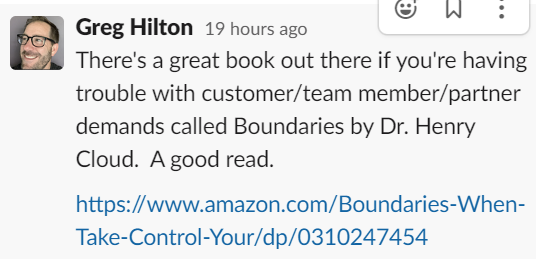 Finally, we asked about resources our members recommend to help maintain focus at work.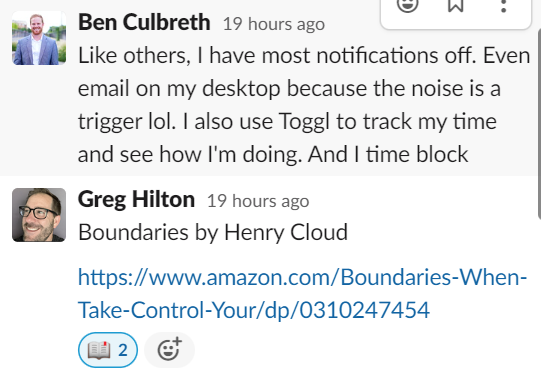 Do you feel like you have something to add to this conversation? Then SOCO is probably a good fit for you. When you join, you can participate in these chats every month. Plus, all the other events, content, and community to help you get a little better each day.