We all have so much going on. Work to do, kids to take care of, bills to pay. And it can all be too much sometimes. Things get out of whack. Life feels out of balance. So, for our latest Slack Session, we talked with our members about finding balance and how they handle all the things life throws their way.
After getting some amazing GIF responses to how they viewed balance in their life, our community described times when they achieved a healthy work/life balance.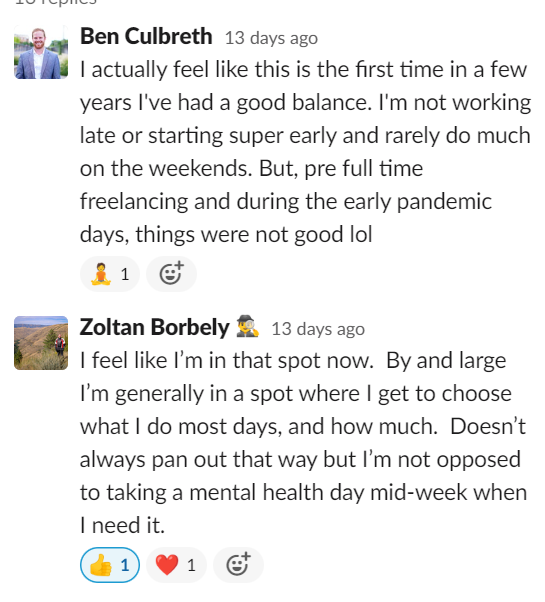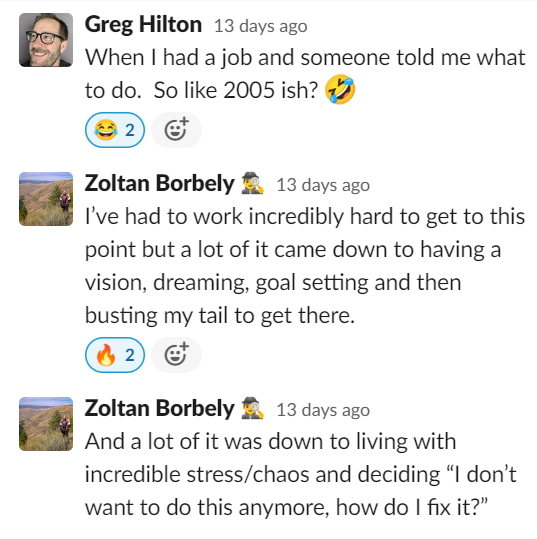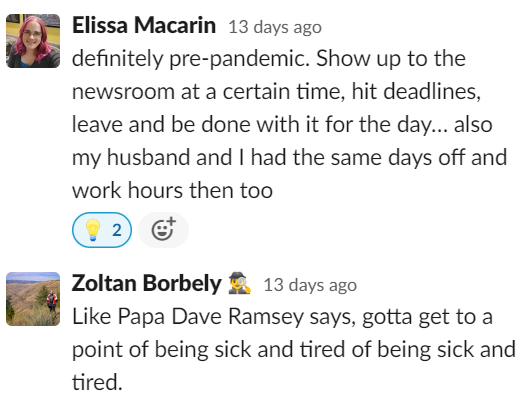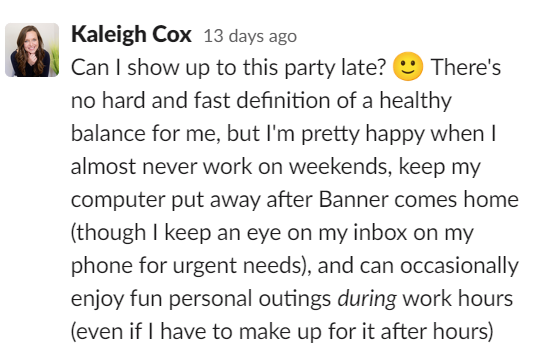 Next, we wanted to know how our members know when things are out of balance in their life.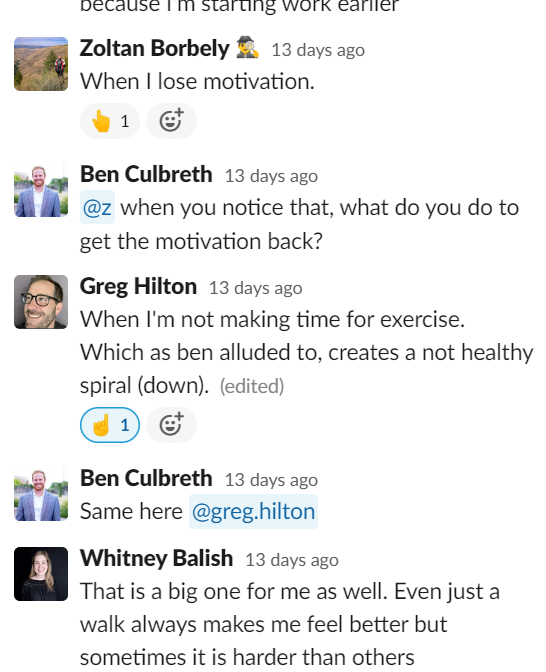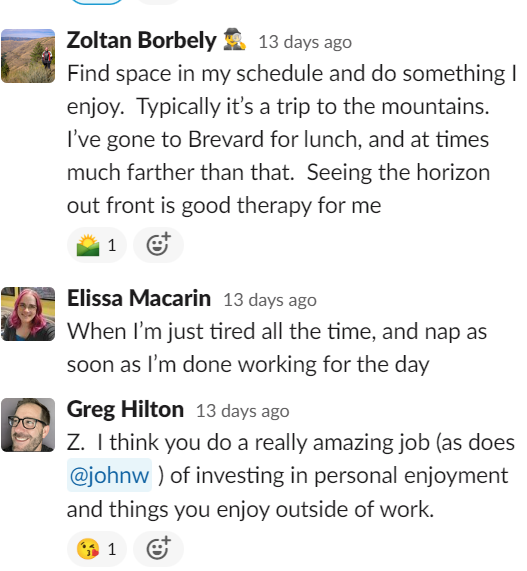 So, when priorities are out of order, we asked how the community gets realigned.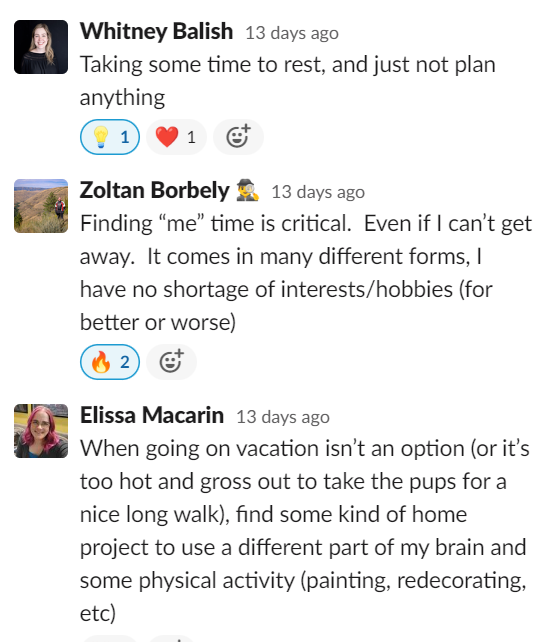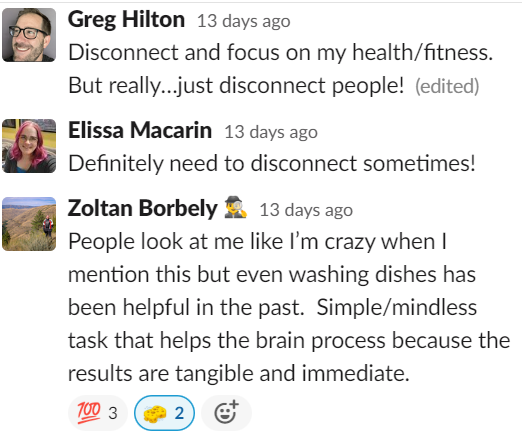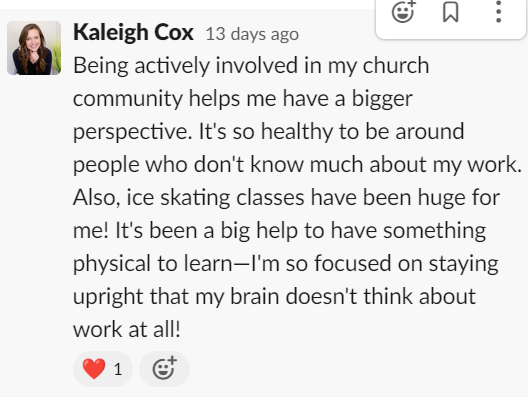 Then, we asked what work/life balance looks like in an ideal world.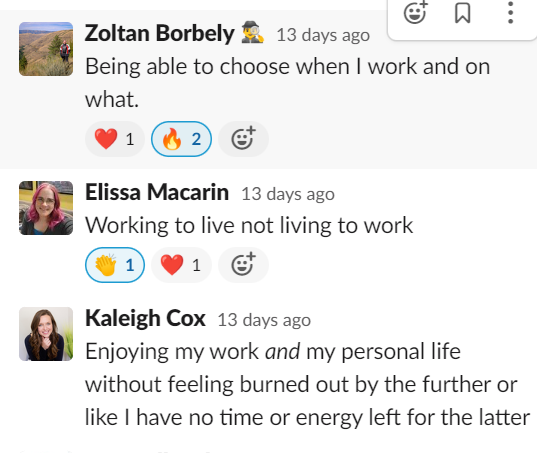 We have conversations like this one every single month. If you're a SOCO member, you can add your take in the #slack_sessions channel. And if you're not, all you have to do is take a tour, sign up, and you'll receive all the benefits of being part of the community.