All month long, we talked about how to build a support network that makes the solo business journey a little less lonely. So, fo for our Slack Session, we asked members how mentors have shaped their careers.
We asked members to tell us about great mentors in their life.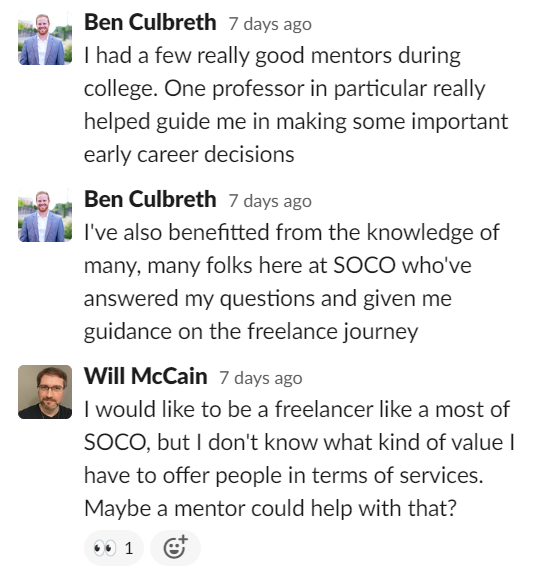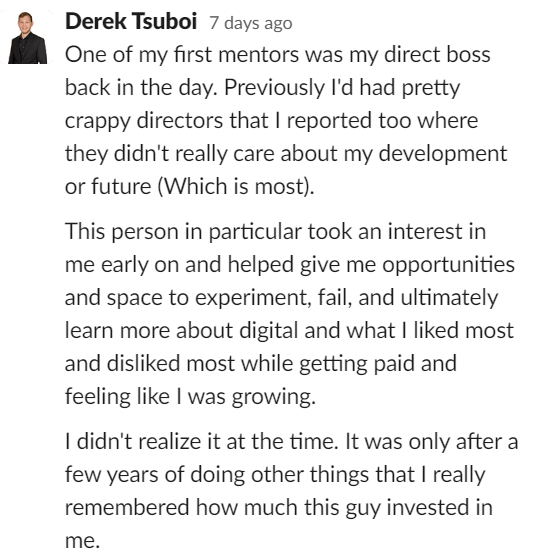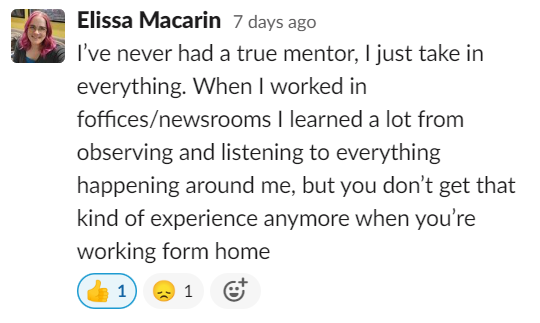 Then, members told us why it's important to have a mentor.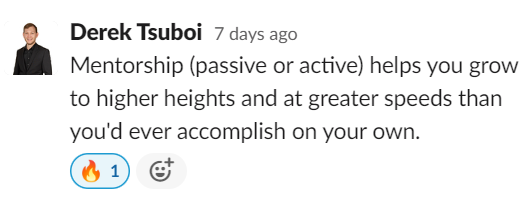 Finding mentorship isn't easy. So, we asked about the struggles.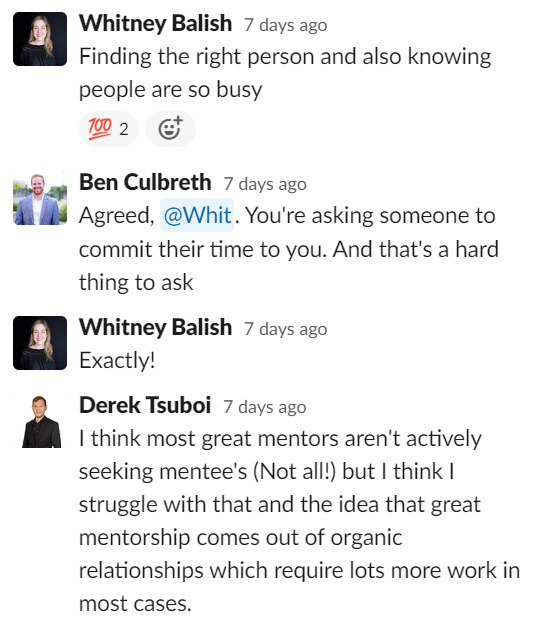 Serving as a mentor can be a fulfilling role. We asked how our members have given back.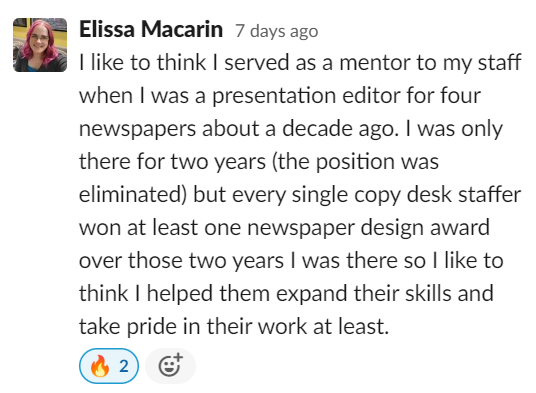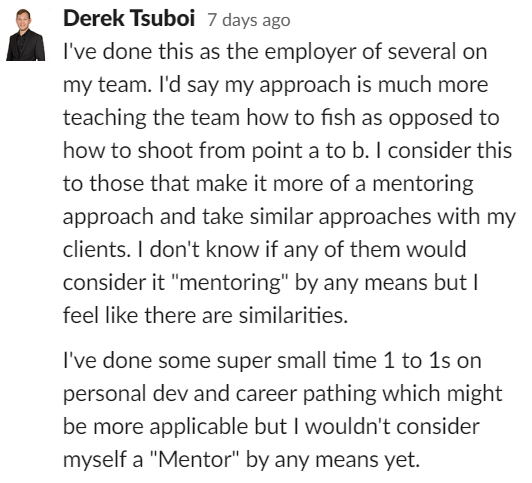 If this conversation resonates with you, you belong at SOCO. We have conversations like this one every month, plus a whole bunch of other content to help you in whatever you're pursuing. You can see what it's all about when you take a tour.