Our March Slack Session focused on Women's History Month. Specifically, we wanted to hear from the women in the community about their career experiences, the challenges, and the things that inspire them.
We started off by asking about the women who inspire our members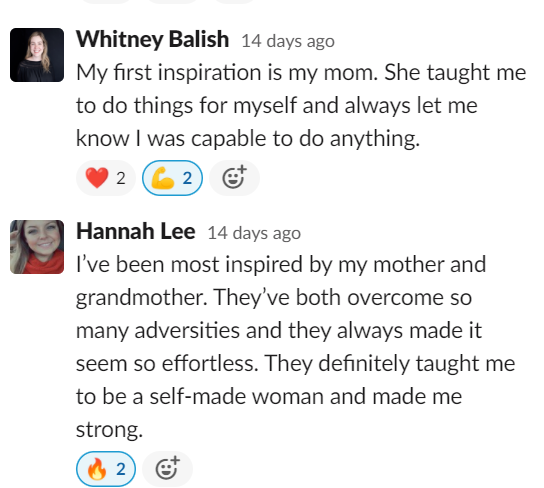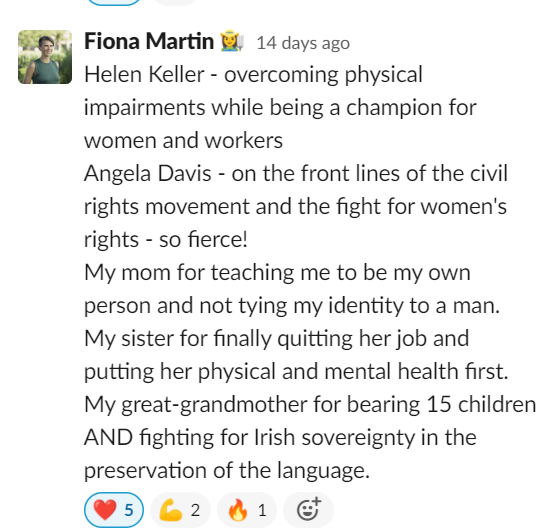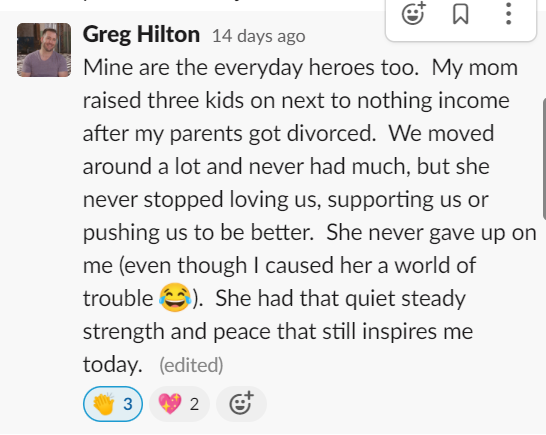 Then, we asked how the pandemic has impacted women in the workplace and what that means for the future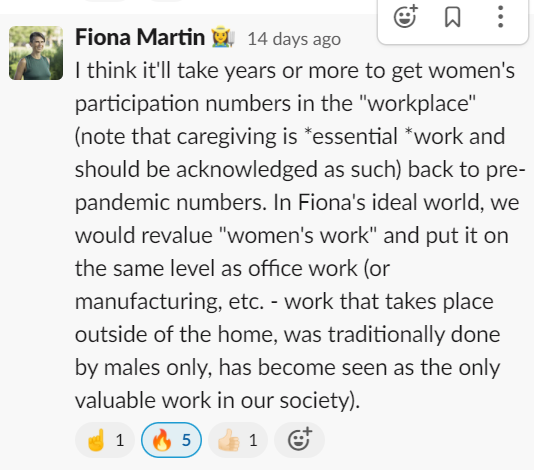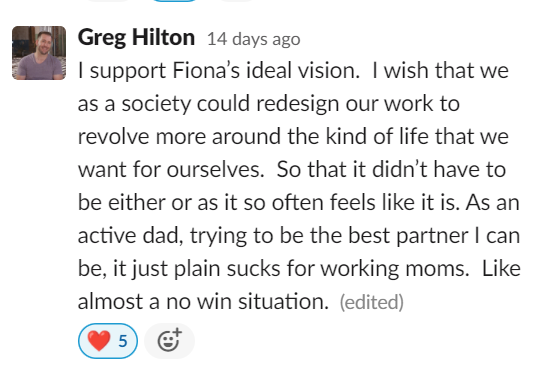 Finally, we discussed positive changes that have happened for women in the work world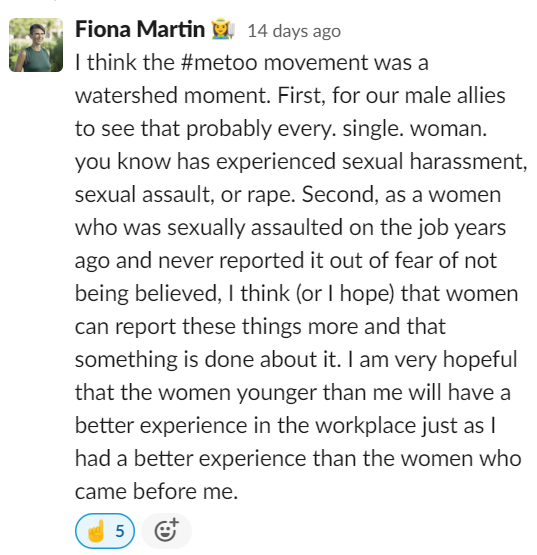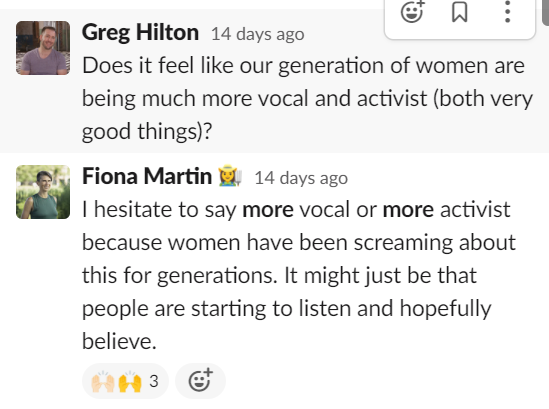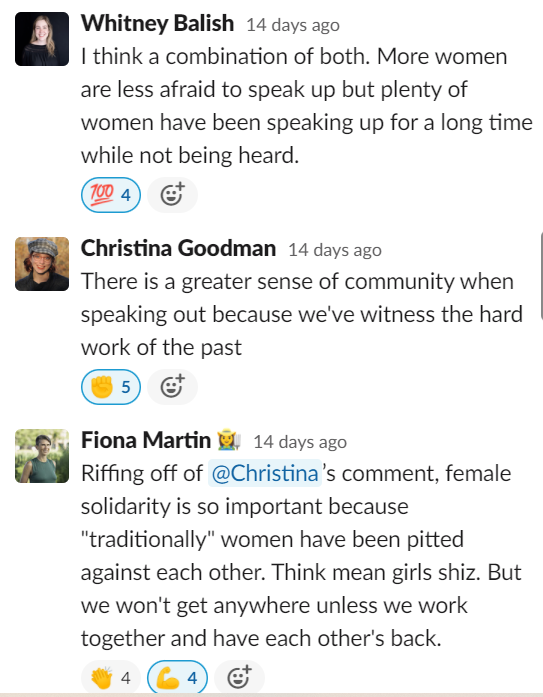 We're very thankful to have many incredible women in this community. And conversations like this one help move us closer to making great changes. SOCO is more than a workspace, it's a community. And you can be part of it. Come visit us by signing up for a tour.